Technology based real estate company, Leading technology based real estate company in Ontario, Technology in real estate
Technologies that are taking up the real estate industry by storm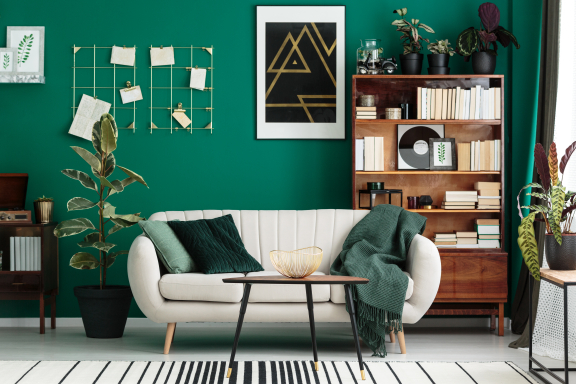 Technology is influencing how real estate brokers and homeowners approach the house selling and purchasing process. Real estate professionals in today's world rely on sophisticated data to make judgments, assess a home's worth, and even discover prospective buyers. It might be tough to keep up with the trends, but the technology that is currently available to agents is both exciting and a much-needed change. Here are some of the ways that new technology is influencing the real estate market.
Artificial Intelligence (AI)
The real estate sector is being transformed by artificial intelligence (AI). AI is here to stay, despite being a relatively new trend. This may appear intimidating to some. However, the benefits of AI are already assisting sales representatives and brokers in better understanding and dissecting data in order to aid their customers. The experience of purchasing and selling a property is being improved by AI technology. Some AI programs may provide thorough answers to inquiries regarding a property, such as if it has a pool or a backyard. The extra detail AI technology gives potential clients helps the house search process. It also assists agents in locating ideal clientele.
So, why is it critical for agents to focus on certain clients to identify their ideal clientele? In this process, the real estate brokers may correctly match customers with their dream homes. Some brokers achieve this by identifying high-value touchpoints and then determining who falls into their specialty pool of "ideal clients" for a particular property.
Automating Home Valuation and Machine Learning (ML) Algorithms
Automating house value surely benefits real estate agents and customers. While the complex algorithm assessing dwellings is inspired by the human brain, it is more accurate. The introduction of AI technology in the property appraisal process helps to minimize human bias, automate tiresome chores for agents, and to make home searches easier than ever before. Finally, the data gathered by the sophisticated algorithm aid brokers and homeowners in obtaining a better offer by providing additional facts to examine. Today Machine Learning (ML) algorithms even aid homeowners by analyzing other properties in the region to find significant aspects that may influence the selling price of the home. These days even Image recognition technology in real estate is making it easier for customers to find houses.
iBuying
One of the biggest trends that are revolutionizing the real estate industry now is iBuying. iBuying is the concept of instant buying. The iBuyer methodology, in technical terms even leverages artificial intelligence (AI) to offer home value. The iBuyer creates an automated valuation model (AVM) using the data about your property and mathematical algorithms to make you a quick all-cash offer. After that, the iBuyer performs any necessary repairs, promotes the home, and resells it. The iBuyer concept is changing the real estate market by allowing you to sell your house and purchase a property quickly even on your smartphone, much as it has for Expedia in the travel industry and Lending Tree in the home finance industry. The iBuyer expands the market for property sellers looking to sell their residences quickly.
Real estate and technological developments are changing everything we know about properties and their administration.
The importance of technology in real estate development is growing swiftly by the day. Being the leading technology-based real estate company in Ontario, we at RedBuyers make sure to be up to date with everything happening in the real estate market to provide the best services to our customers. The experts at RedBuyers can assist you in the best way possible with our extensive technology background, thereby assisting you in selling your home fast and selling it at the right price.